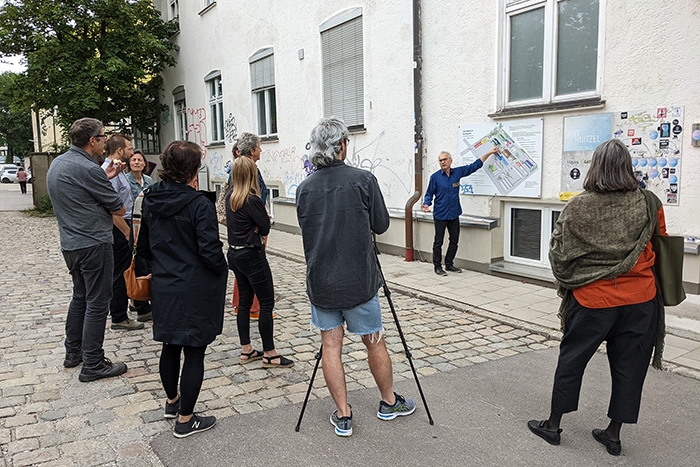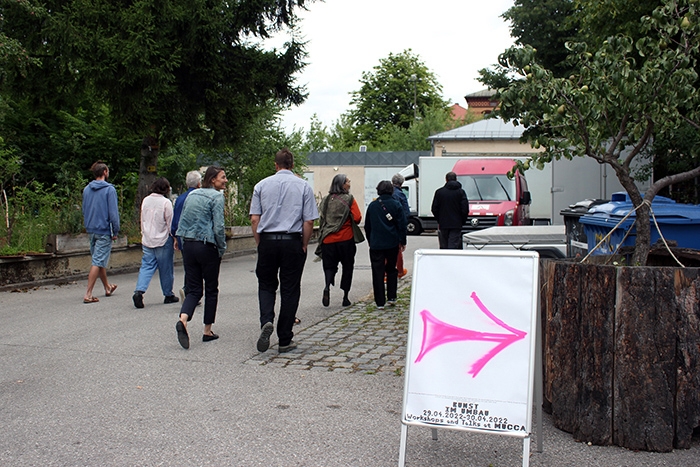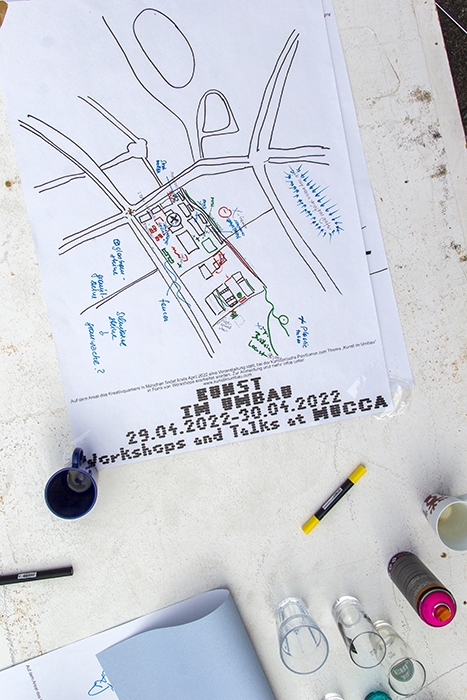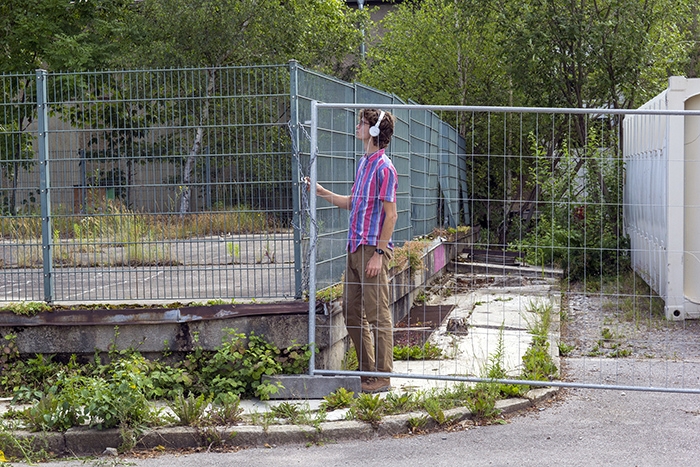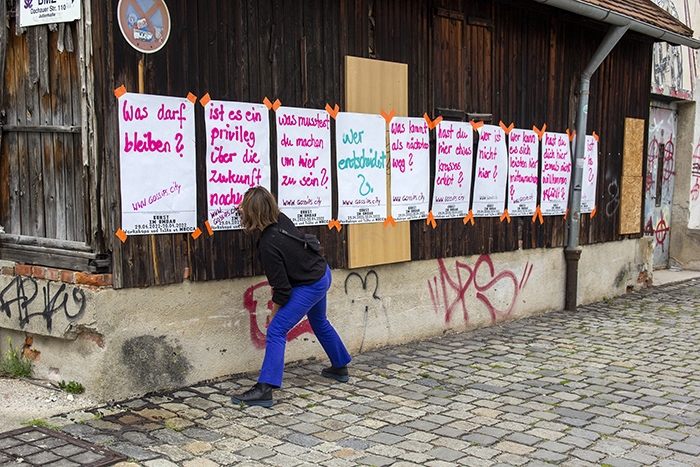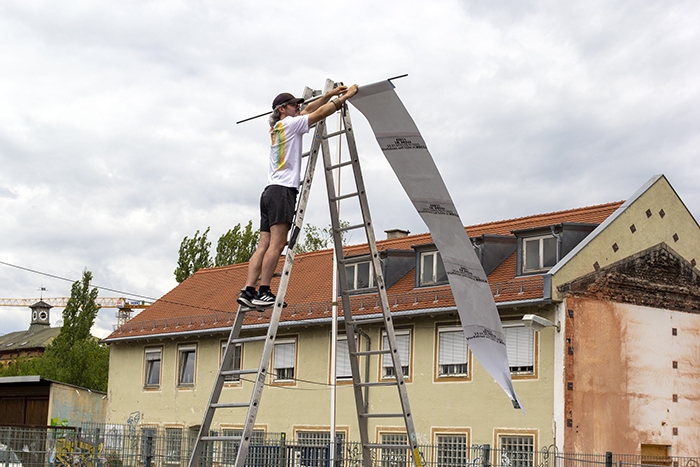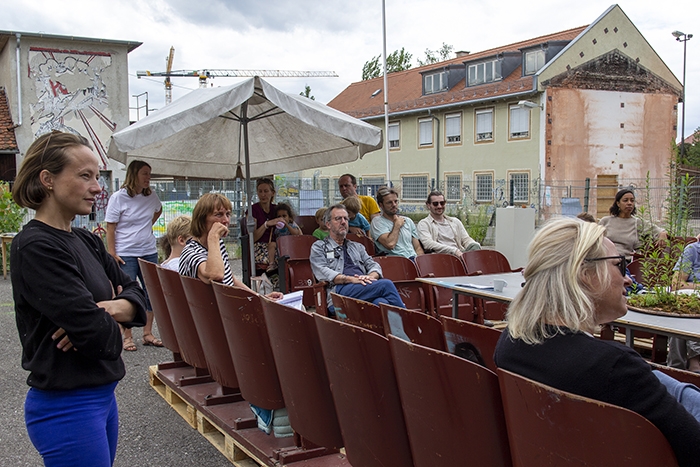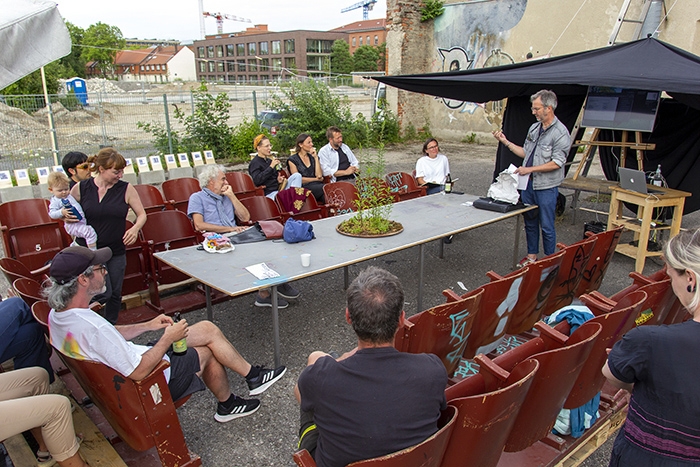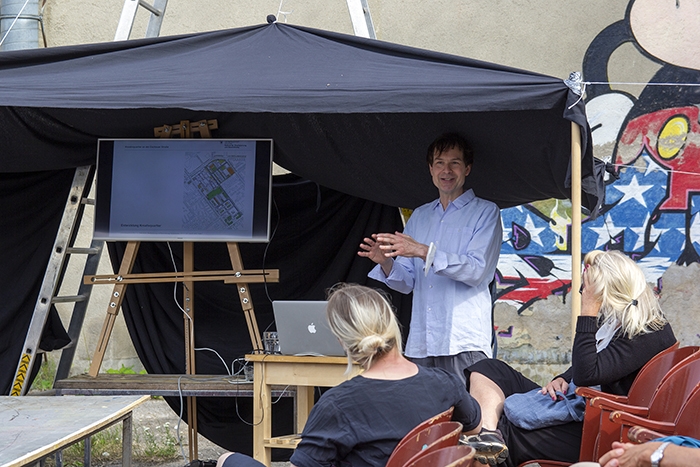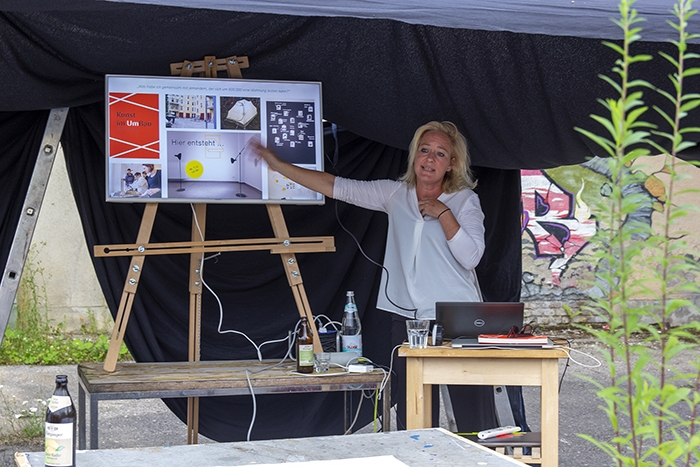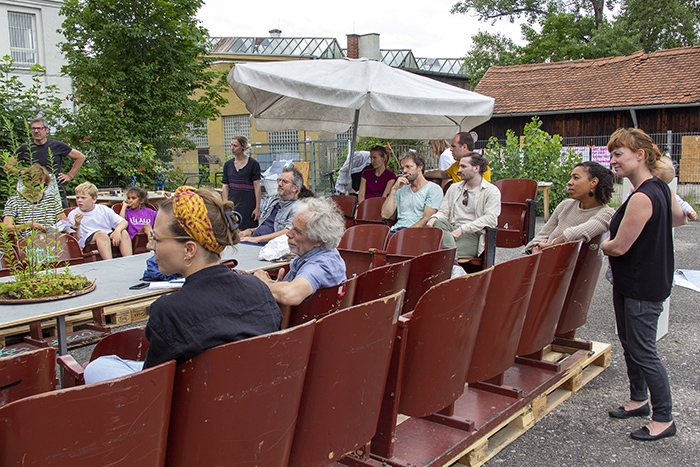 Kunst im Umbau: Workshops & Talks
July 08 and 09
Creative Quarter in Munich, Germany, 2022
Munich's Creative Quarter is an urban development area that is currently in a rapid state of transformation. A new urban quarter is being planned for the area between Dachauerstrasse and Schwere-Reiter-Strasse, which in the future will combine living and working with art and culture. Is this possible at all, despite different interests and needs? And what will happen to the existing structures that are currently located on the site?
This initial situation and the location were a source of inspiration and a field of experimentation for the workshops. On the basis of different artistic approaches, it was explored to which extent contemporary art practices - temporary, performative, interactive and perhaps also permanent - can intervene in reconstruction processes.
What possibilities arise from the moment of the in-between?
How important is the artistic view of the transformation process?
How can existing grown structures be integrated into urban development?
What formats could be used to extend the usual ones, such as "interim use" and "art on the building"?
Further information:
https://kunstimumbau.com/
https://www.instagram.com/kunst_im_umbau/
Fotos by Robert Faßler